RE: Crafting Thread Part ?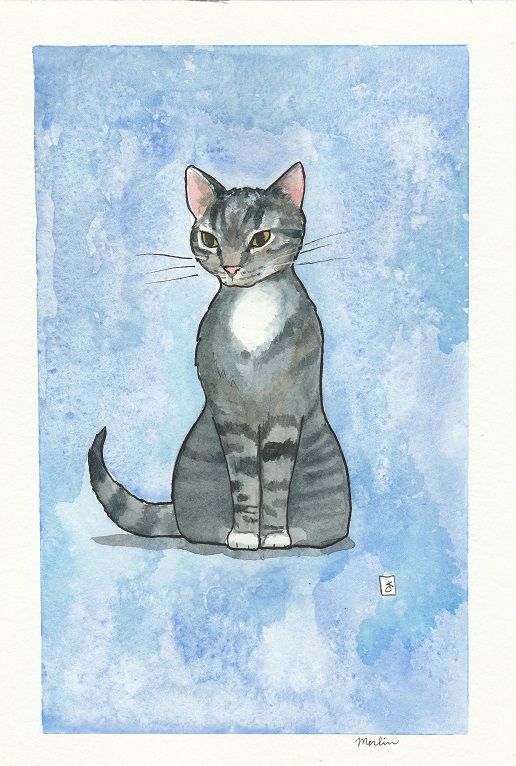 This is not an Arx Cat. This is my cat. I had asked @Crawfish if she would do a painting of my cat who had passed away on Dec 3rd a few months ago. I could go for hours talking about him. What he meant to me, what he meant to others. The kind of presence he carried or brought into a room. How he was a cat who simply wanted to love and be loved.
Who had gone through so many moves with me, who travelled with me through about six different states over sixteen years. More than a couple relationships, he was the only constant. When my life was shit(and it often was), he was there.
I miss him more than I can to describe in words, and the reality is, as shoddy as my RPing is, so is the quality of writing I wouldn't be able to do him justice.
So thank you to Crawfish for doing this for me, she got his personality down. A old friend, who almost always looked grumpy or annoyed, but never was, that was just, well, his face.
But if he was an Arx character, I like to think he would've been some old Northener. An old scout in the Halfshav line, countless wars and conflicts, who lived to see finally retirement and old age. At least, that's the canon I have in my head.
Thank you again, Crawfish. Truly.
posted in Tastes Less Game'y